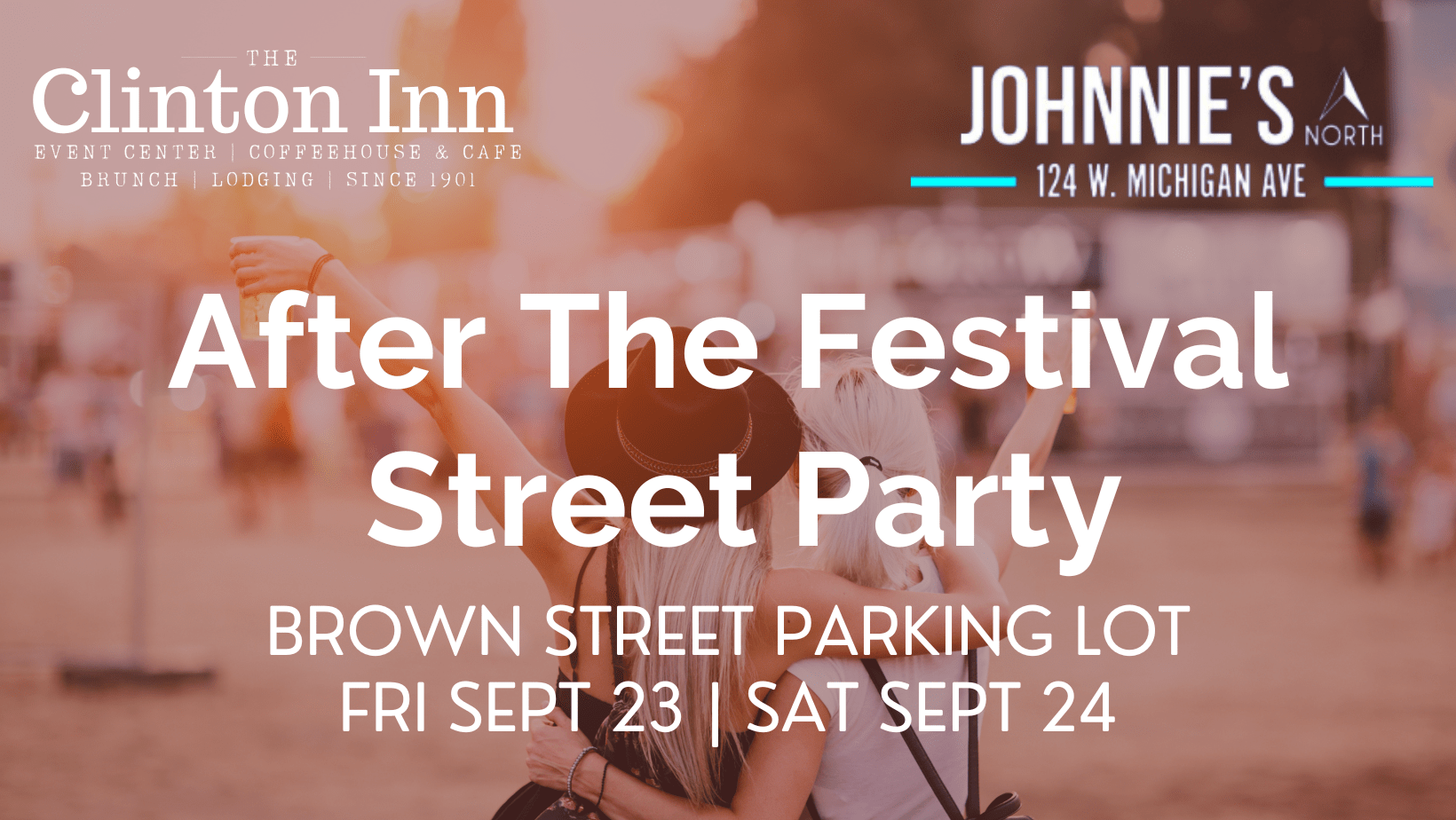 After the Festival Street Party
111
111 people viewed this event.
FRIDAY AND SATURDAY NIGHT
SEPT 23 | SEPT 24 | 7:00PM – 11:00PM
Sponsored by the Village of Clinton DDA
Located in the Brown Street Parking Lot behind Johnnies & The Clinton Inn.
After the Festival ends, join us for the after-party! Live music in the parking lot. This is a free family-friendly event with food trucks and family-friendly entertainment. Adult Beverages are available from local establishments and may be consumed at the event or anywhere within the Village of Clinton Social District. Don't miss the biggest outdoor event of the year!
Sept 23 – Live Performance by Wishing Well – Wishing Well is a classic rock band based in Saline/Ann Arbor, rocking out the top tunes from the 70s, 80s, and 90s.
Sept 24 – The band without a name. Located in Tecumseh/Clinton Area, they play a great selection of Rock Music.
** Not affiliated with any specific event or festival that takes place in the fall in Clinton during the daytime on these same days **
Wishing Well – Rock Band – Headlining the Sept 23rd Event