Welcome to the enchanting world of the Historic Clinton Inn, where timeless elegance meets cherished moments. Nestled in the heart of history-rich Clinton, our wedding venue invites you to step into a realm of beauty, romance, and captivating stories. With a legacy dating back to its foundation in 1901, the Historic Clinton Inn stands as a testament to the enduring allure of a bygone era, now offering a remarkable setting to host your most cherished celebrations.
As you embark on this journey, prepare to be captivated by the whispers of the past that linger within the inn's walls. From its exquisite architecture to the meticulously preserved details, every facet of the Historic Clinton Inn exudes a sense of charm that lends itself perfectly to weddings. Whether you envision a grand affair that spans multiple floors and rooms, or an intimate gathering in one of our cozy chambers, our venue is ready to be the backdrop for your love story. Join us in crafting unforgettable memories against the backdrop of history and sophistication at the Historic Clinton Inn.
All-Inclusive Wedding Packages
Personalized Wedding Coordinator

Full Bar and Drink Options

Fully Staffed Commercial Kitchen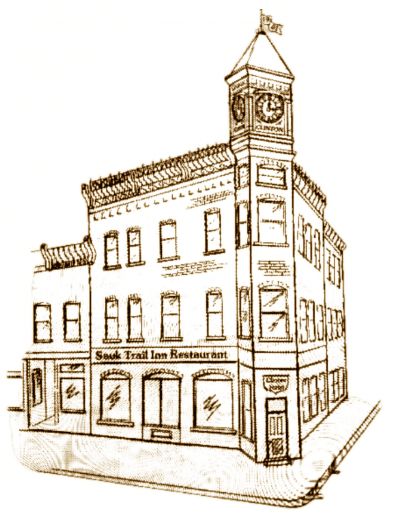 Wedding Offerings
Consider our full all-inclusive wedding, where we do include everything.
Individual Packages
Or choose one of our individual options.

Wedding Venue Accommodations
The Clinton Inn offers all inclusive packages as well as custom options to build the perfect event for any occasion. Your dedicated event planner will help you choose the best options!

Facility and Logistics Information
Weddings held at the Clinton Inn offer dedicated and exclusive use of our facilities.
Capacity and Seating Restrictions
Seating capacity and restrictions are set by the local Fire Marshall. Each of the three rooms on the main floor has established capacities.  The hallways and lobby provide additional capacity that may be utilized.
Request Information about our Wedding Venue