Restaurant Schedule
| Date | Featured Menu Item * | Dining Options | Hours |
| --- | --- | --- | --- |
| Wednesday | Fried Chicken Breast Tenders | Dine In / Takeout / Curbside | 4PM - 8PM |
| Thursday | Salsa Verde Chicken Enchiladas | Dine In / Alevri Mill Distillery / Curbside | 4PM - 8PM |
| Friday | Pacific Cod Fish Fry | Dine In / Takeout / Curbside | 4PM - 8PM |
| Saturday | Weekend Brunch + Coffeehouse | Dine In / Takeout / Curbside | 9AM - 2PM |
| Sunday | Weekend Brunch + Coffeehouse | Dine In / Takeout / Curbside | 9AM - 2PM |
SEE MENU & ORDER DINNER ONLINE FOR CURBSIDE PICKUP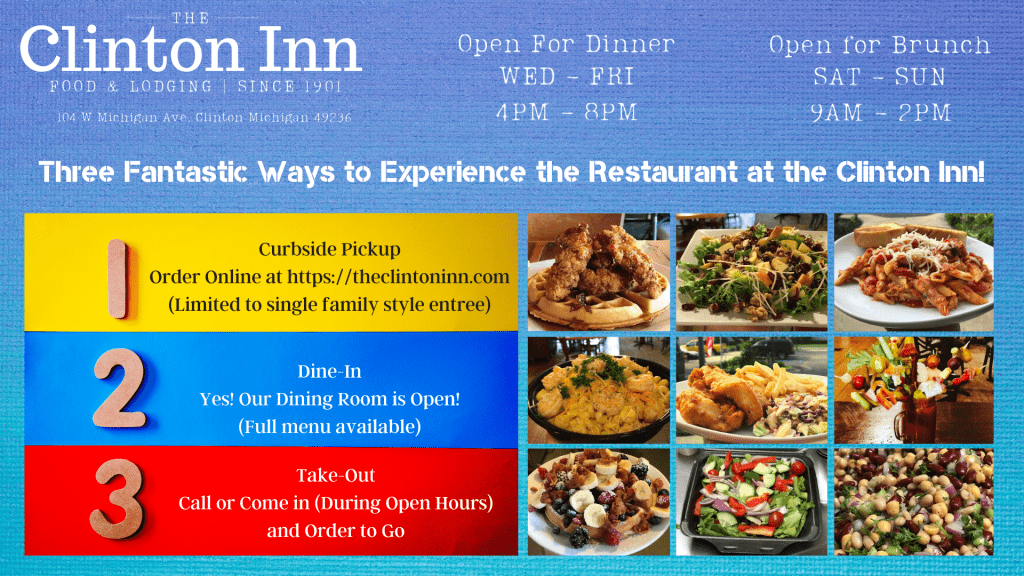 Our Dining Room is now open! We offer take-out and curbside pickup with online ordering during all business hours.
Restaurant Features
Homestyle Saturday Nights
Clinton Coffeehouse
Stop in at the Clinton Coffeehouse to get your caffiene fix! Located just inside the front lobby of The Clinton Inn, the Clinton Coffeehouse features unique and fun lattes, mochas, espresso, hot chocolate, tea, and smoothies. We also feature many freshly roasted single origin coffee from locations like Ethopia, Kenya, Costa Rica, Guatamala, and more.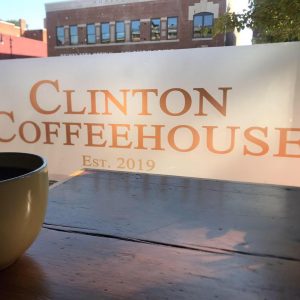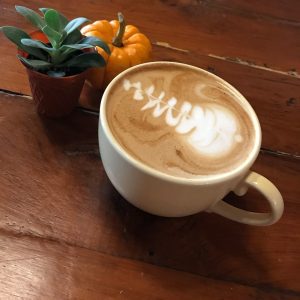 Clinton Coffeehouse Business Hours
| Day of Week | Venue Type | Business Hours |
| --- | --- | --- |
| Monday | Coffeehouse | Closed |
| Tuesday | Coffeehouse | Closed |
| Wednesday | Coffeehouse | Closed |
| Thursday | Coffeehouse | Closed |
| Friday | Coffeehouse | Closed |
| Saturday | Coffeehouse | 9:00am - 2:00pm |
| Sunday | Coffeehouse + Brunch | 9:00am - 2:00pm |
Early settlers came to Clinton From New York state and named the village after their state governor, Dewitt Clinton. The site of the Clinton Inn was first settled by Alpheius Kies, who built a log house. After several changes in ownership, Alonzo Clark built the present 3-story brick hotel. It officially opened on Thanksgiving Day in 1901.
The hotel has three stories; the first floor features the full service restaurant, the Clinton Coffeehouse, and coffee lounge. The second floor is all guest rooms while the third has served as apartments since the 1980's.
The hotel was purchased by the Huffaker Family in May 2019. The hotel was in a state of disrepair at the time of purchase, and numerous improvements have been made.  Currently 4 rooms are available for nightly rentals, and larger renovations are planned to bring the hotel back to it's glory days.