Nestled in the heart of Michigan, the Irish Hills region is a haven for outdoor enthusiasts and nature lovers. With its rolling hills, scenic lakes, and pristine streams, it offers a variety of outdoor activities, including hiking, boating, and, of course, fishing. In this post, we'll explore the best lakes, streams, and charters for fishing in the Irish Hills.
 Devils Lake is the largest lake in the Irish Hills, covering 1,330 acres. It is known for its deep, clear water, making it a popular destination for anglers looking for walleye, bass, and other game fish. In addition to fishing, the lake offers opportunities for boating, swimming, and other recreational activities.
At 440 acres, Sand Lake is a popular destination for both fishing and water sports. The lake has a maximum depth of 53 feet, providing a habitat for a variety of fish species, including bass, walleye, and perch. The lake also has several public access points, making it easy to launch your boat or cast your line from shore.
Wamplers Lake is a 780-acre lake located in Hayes State Park. With depths of up to 39 feet, the lake is home to a variety of fish species, including black crappie, bluegill, northern pike, and more. The park offers a public boat launch, as well as a beach area for swimming and other activities.
Allen Lake is a smaller lake, covering just 63 acres, but it is still a popular spot for anglers looking for rainbow trout and other fish species. The lake has a maximum depth of 45 feet and is located in the heart of the Irish Hills, providing a peaceful and scenic backdrop for your fishing adventure.
Iron Lake is a 78-acre lake that is home to black crappie, bluegill, and northern pike. With depths of up to 63 feet, the lake offers a challenge for anglers looking to catch larger fish. The lake is located in a quiet, wooded area, making it a great place to escape the hustle and bustle of everyday life.
Licenses and Regulations
In order to fish in Michigan, you'll need to obtain a fishing license from the Department of Natural Resources. You'll also need to follow certain regulations, such as size and catch limits for different species. It's important to read up on these regulations before you go fishing to ensure that you're fishing legally and responsibly.
In conclusion, the Irish Hills region offers a range of fishing opportunities for anglers of all skill levels. Whether you prefer to fish in lakes or streams, or want to try a guided fishing charter, there's something for everyone in the Irish Hills. So grab your fishing gear, obtain your fishing license, and head out to enjoy a day on the water in one of Michigan's most beautiful regions.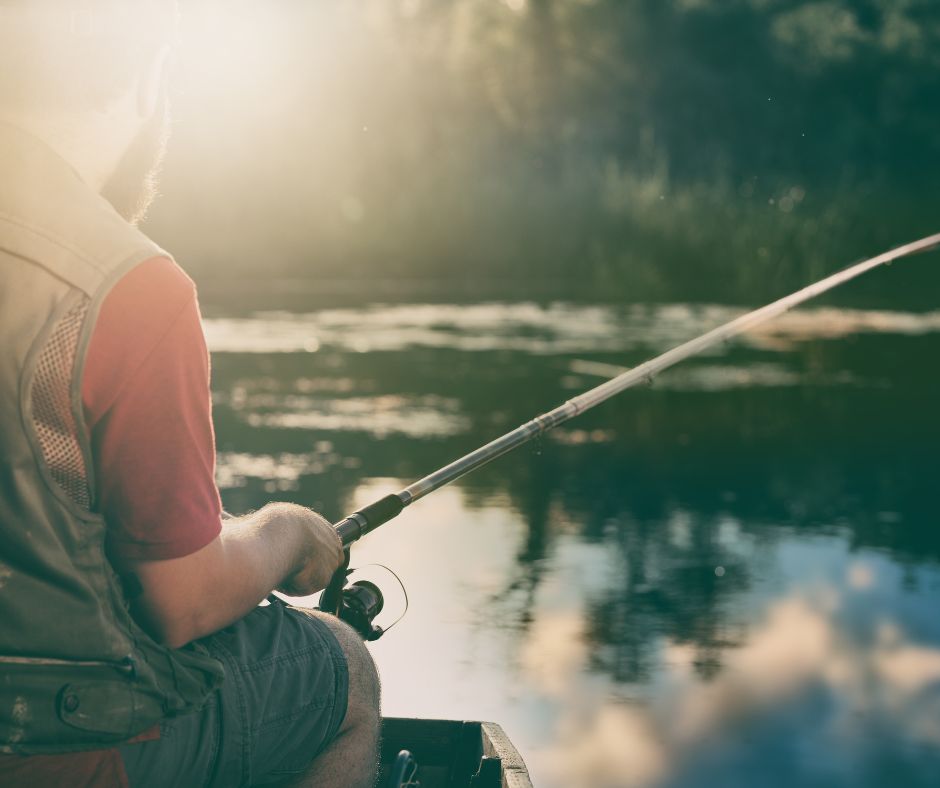 If you're planning a fishing trip to the Irish Hills and find yourself in need of some gear, Knutson's Sporting Goods is a great option. Located in nearby Brooklyn, Michigan, this store has a wide selection of fishing equipment, from rods and reels to tackle and bait. They also offer a variety of other outdoor sporting goods, including hunting gear and camping equipment. So, if you forget something or need to replace a piece of gear, Knutson's is just a short drive away from the Irish Hills.
Rob's Boat Rentals is a popular spot for anyone looking to rent a boat and explore the beautiful lakes in the Irish Hills. Located on Manitou Road in Manitou Beach, Rob's offers a variety of boat rental options, including pontoons, fishing boats, and kayaks. With competitive prices and friendly service, Rob's Boat Rentals is a great choice for a day out on the water with family or friends. Whether you're looking to fish, swim, or just enjoy the scenery.